Woollahra House
Herschmann Residence
Complete makeover of an existing three level attached Victorian terrace house in Woollahra.
The project gutted the existing house, opening up what was a dated, claustrophobic, cellular plan into a more open layout with visual connections through the house and across the site to a new oasis-like courtyard garden, complete with the aural delight of water falling into dual lily ponds.
A new self-contained studio adds additional on-site accommodation over the new garage, at the rear of the site.
The main house is organised around a new dramatic spiral staircase that connects all three levels.
A small palm filled light court brings daylight into the centre of the deep plan.
The house has been transformed from a two bedroom, into a three bedroom house plus studio, while at the same time introducing more natural light and a visually dynamic interplay between the different levels.
The house volume feels more generous and the spatial connections ,detailing and colour palette ,add to a sense of calm throughout.
Builder: Pilgrim Building ;
Structural Engineer: SDA structures
Project Completion: 2022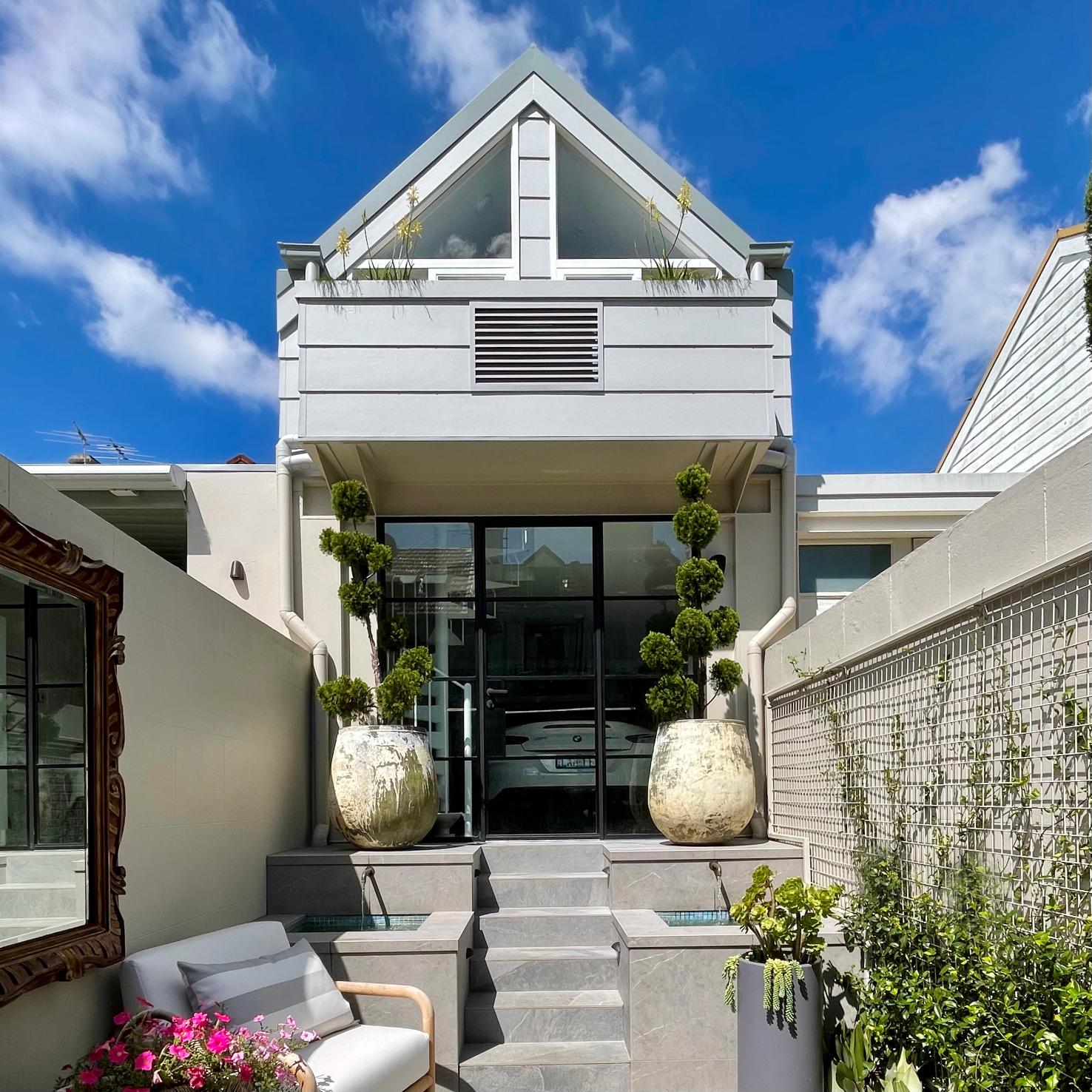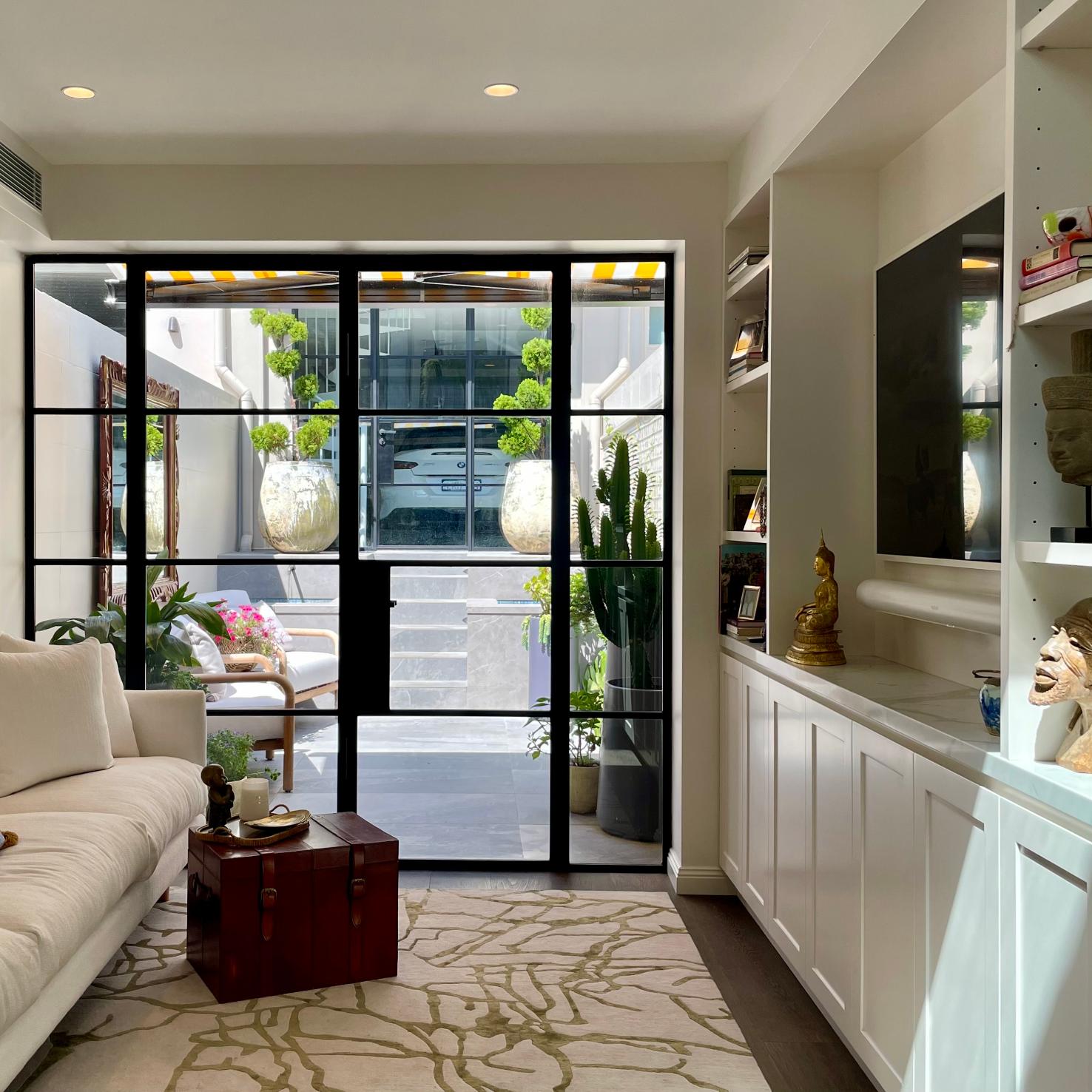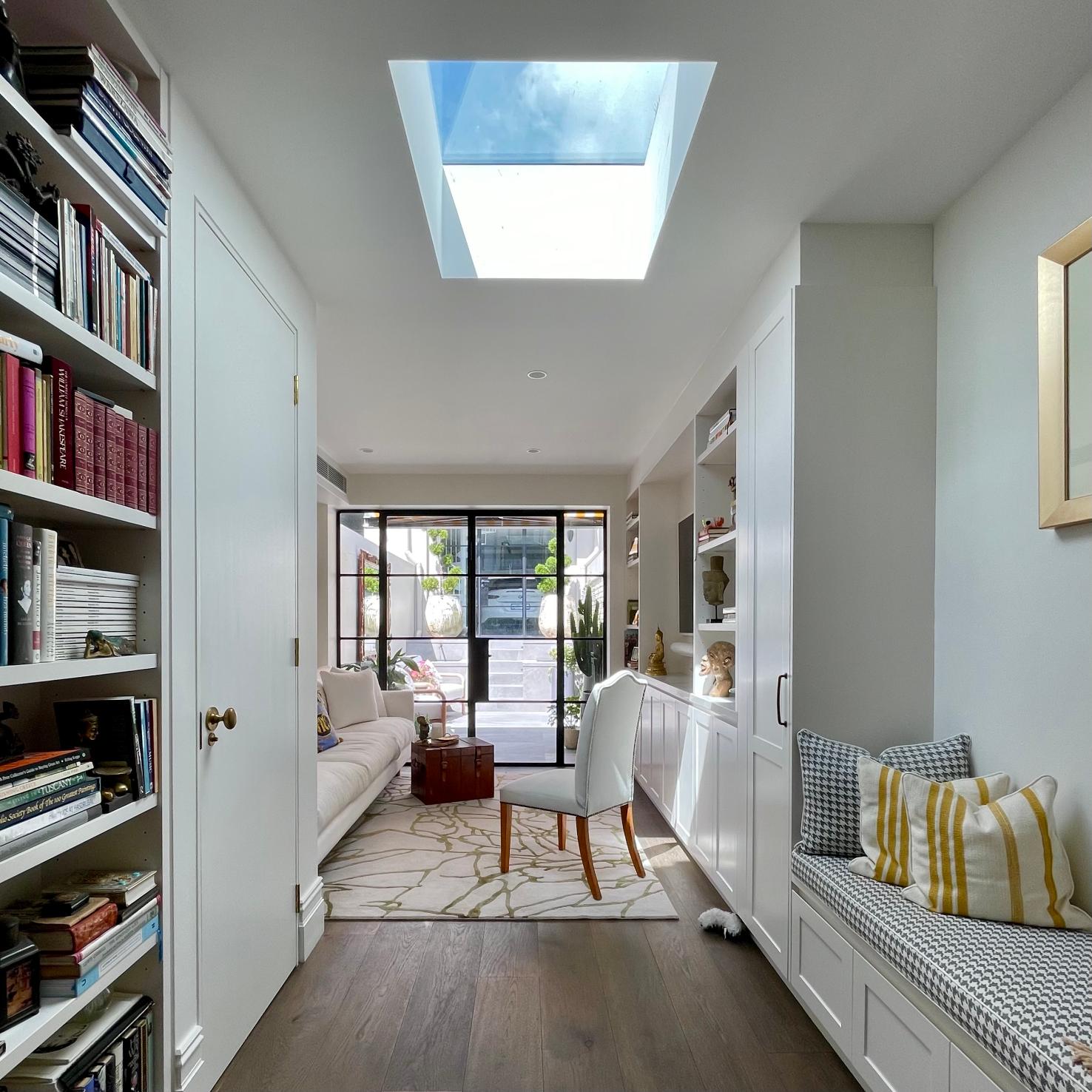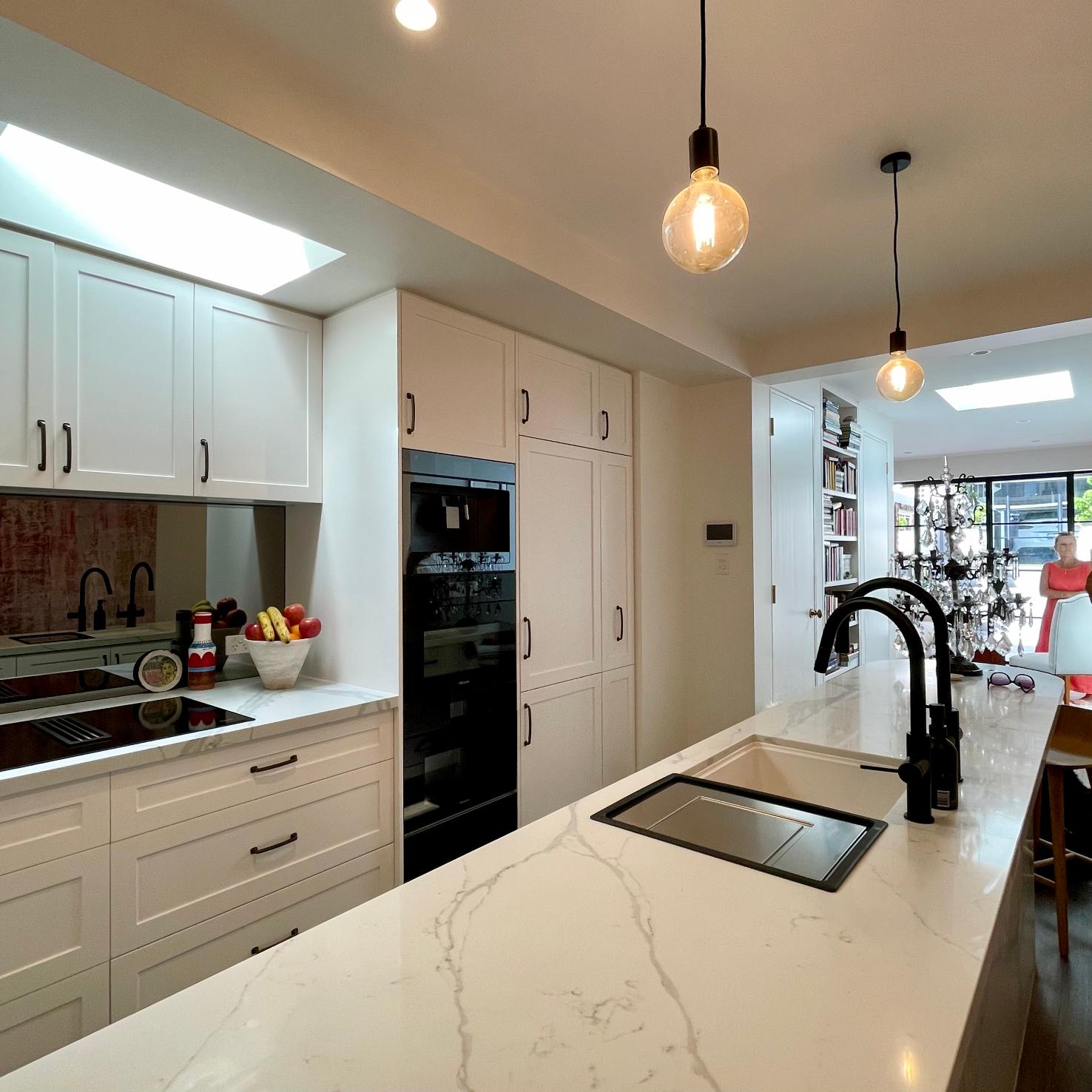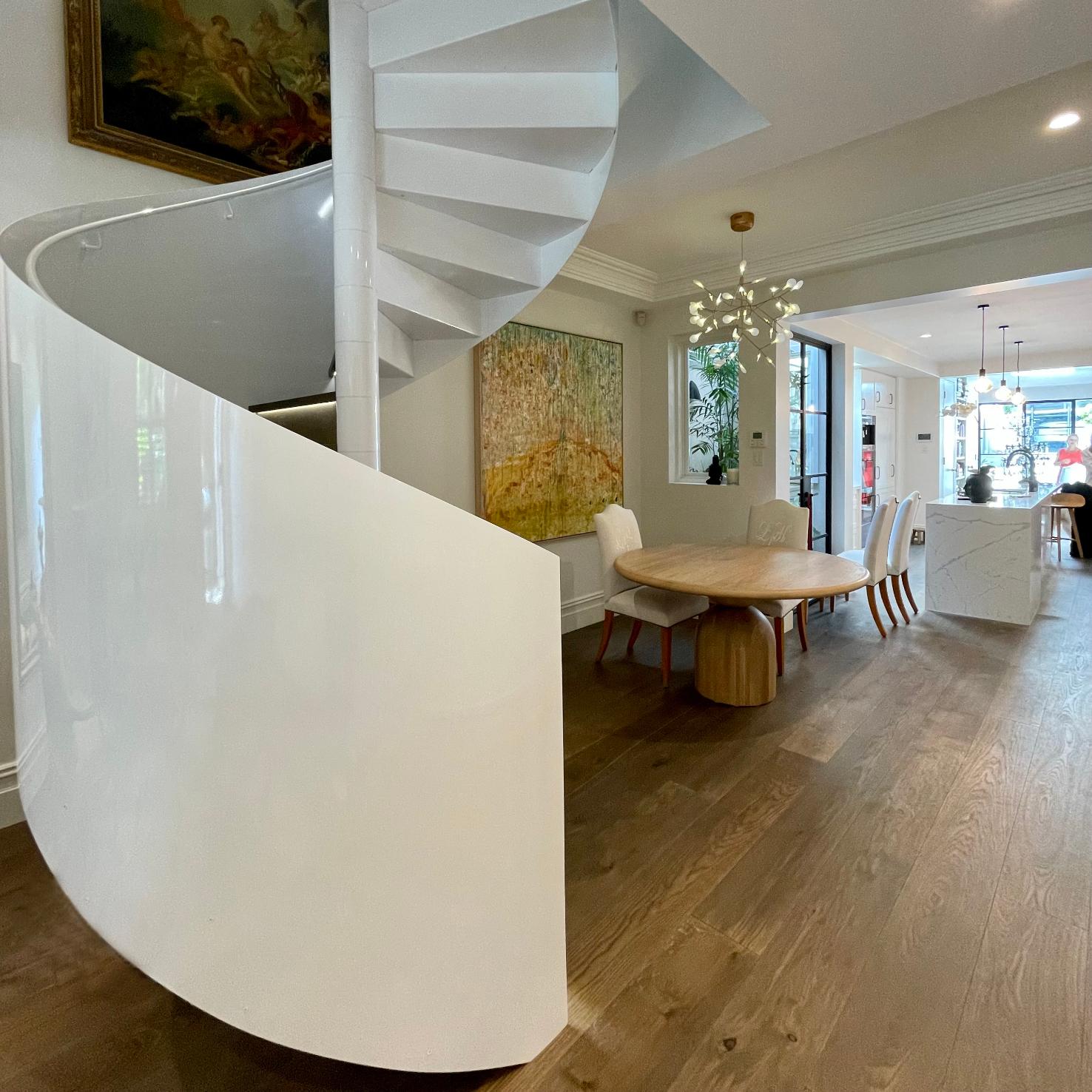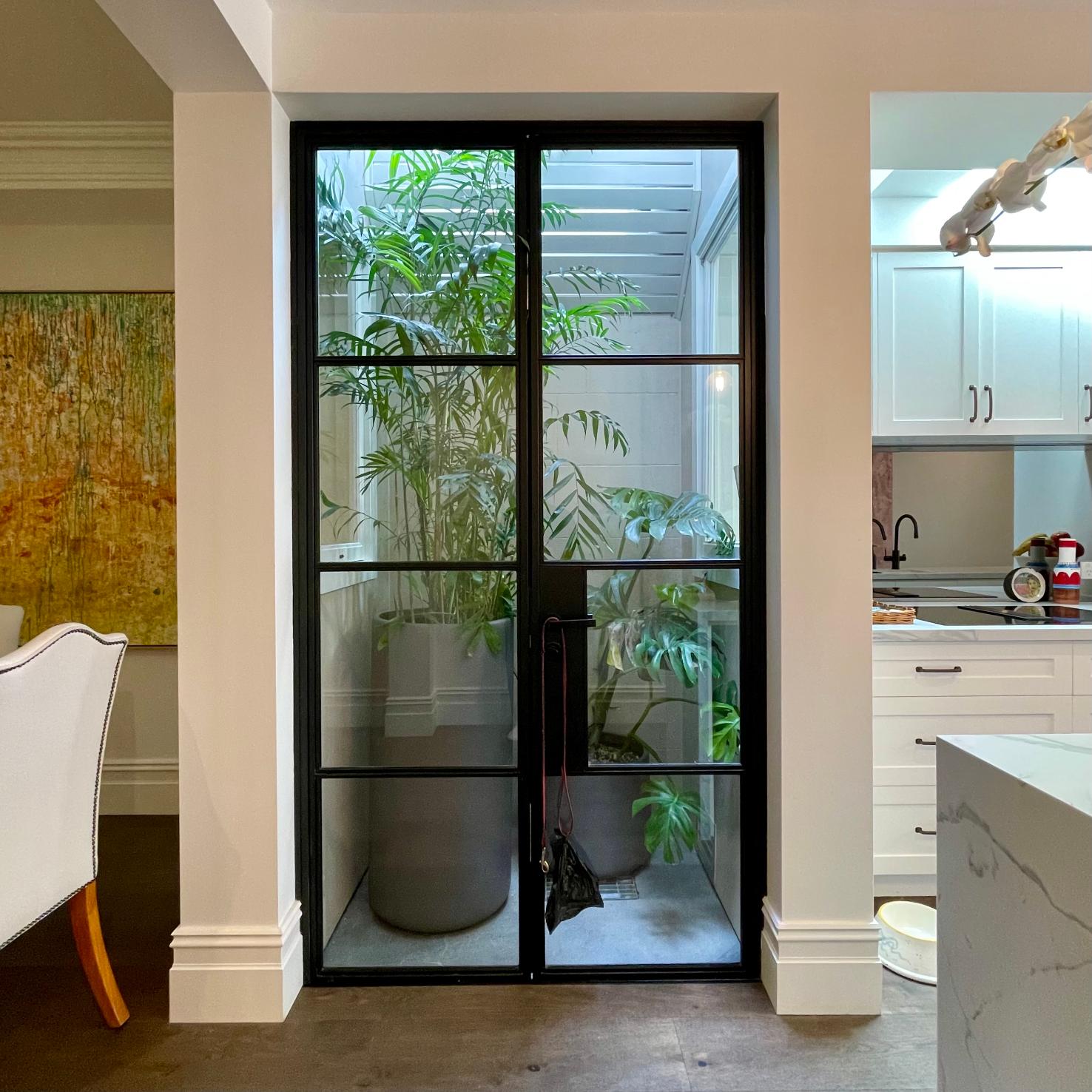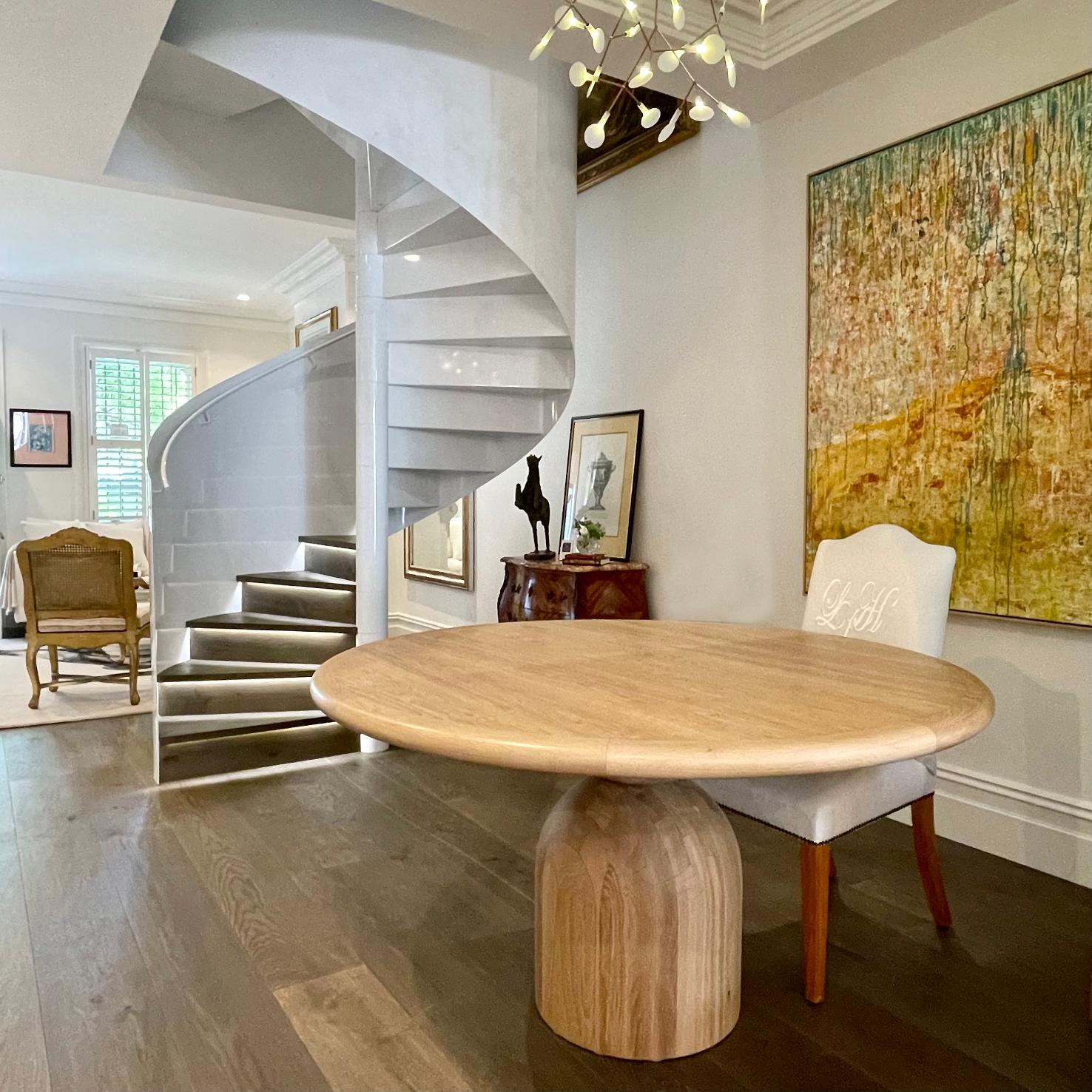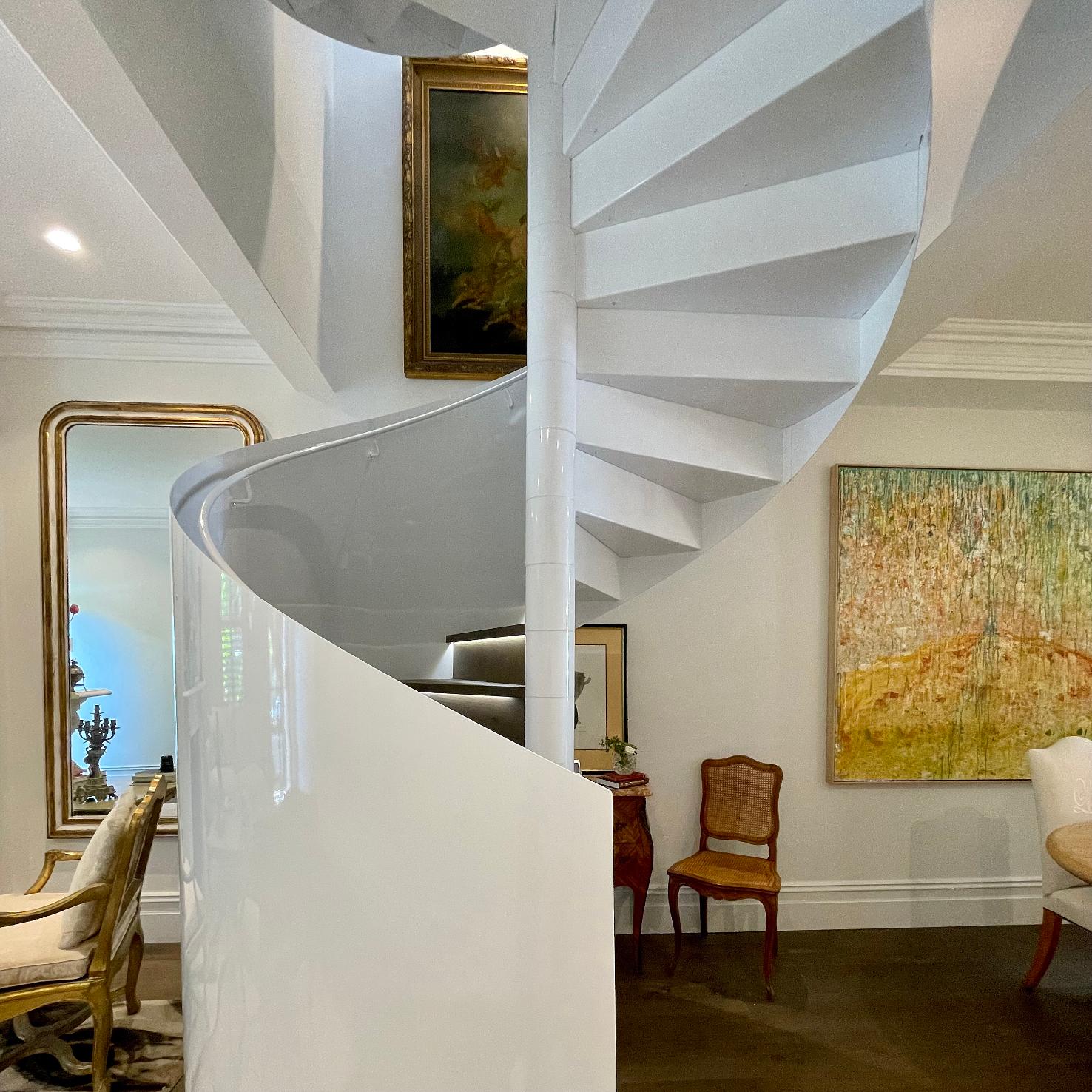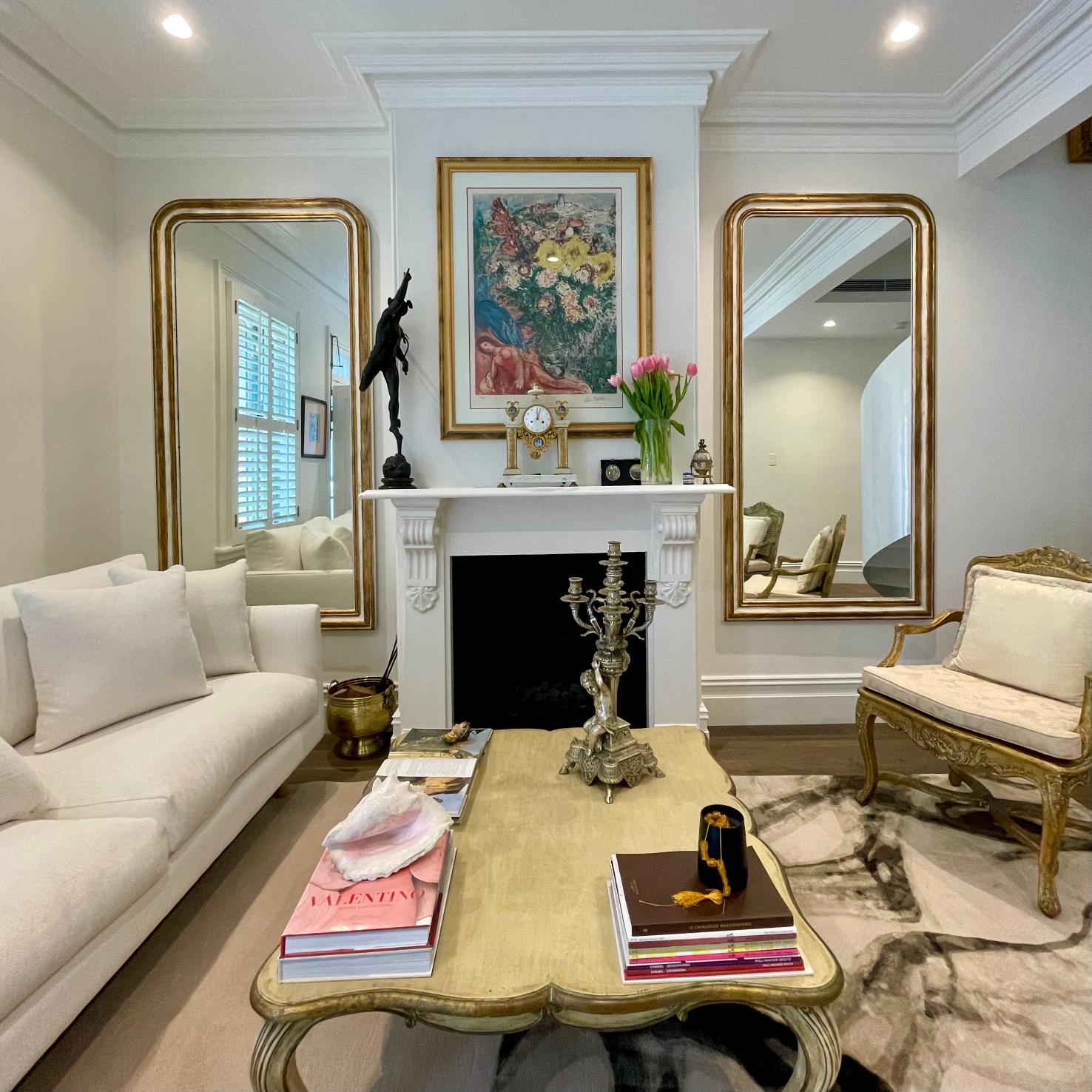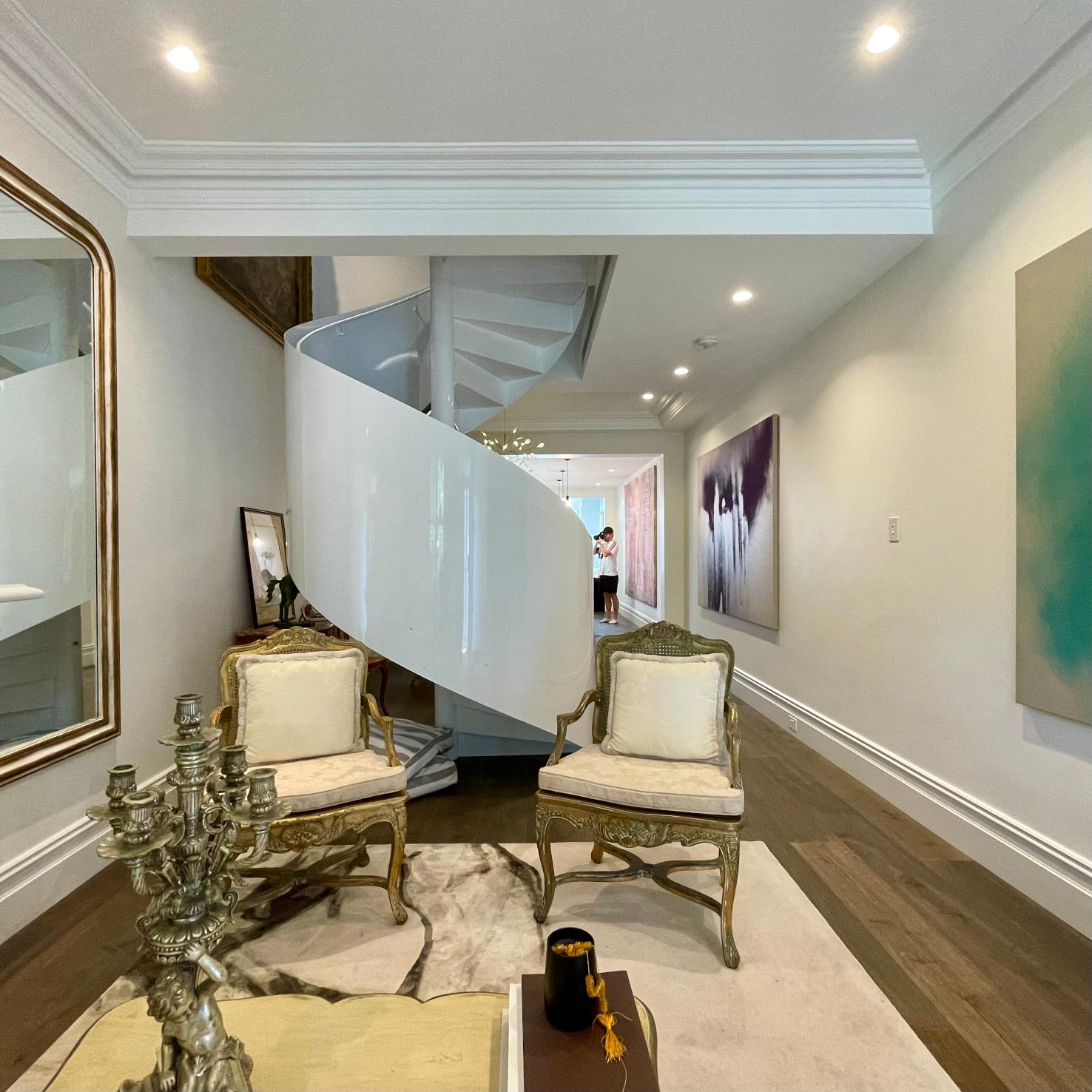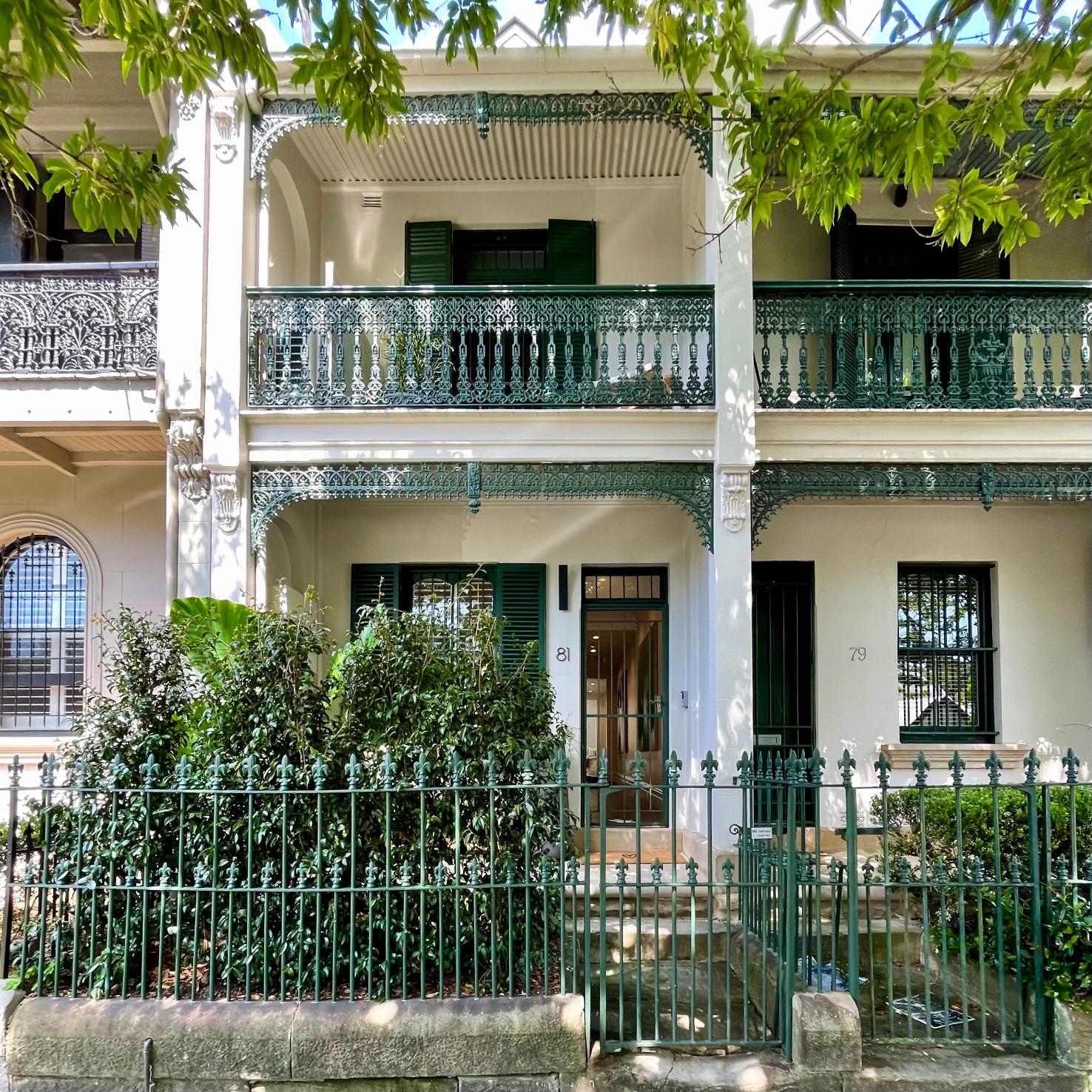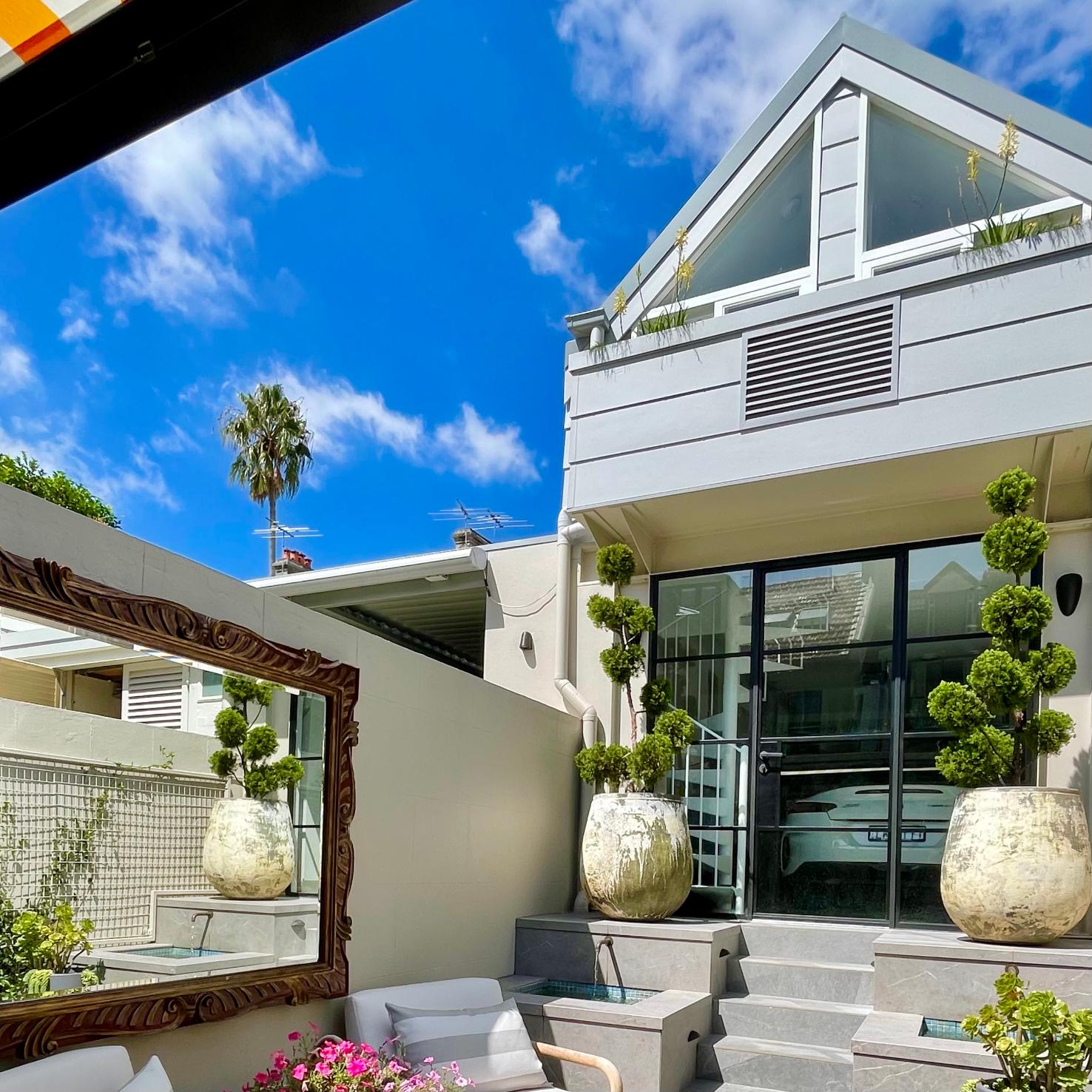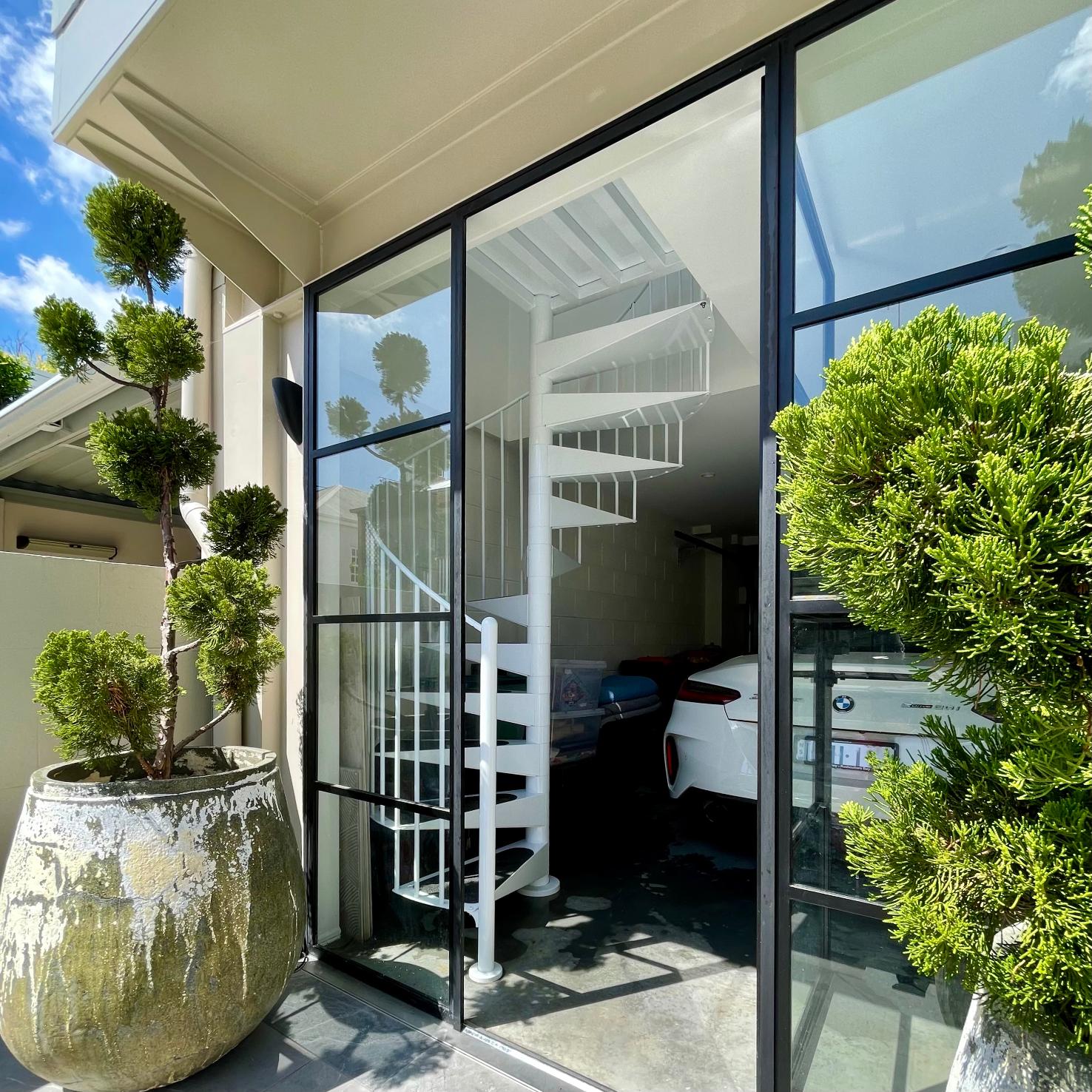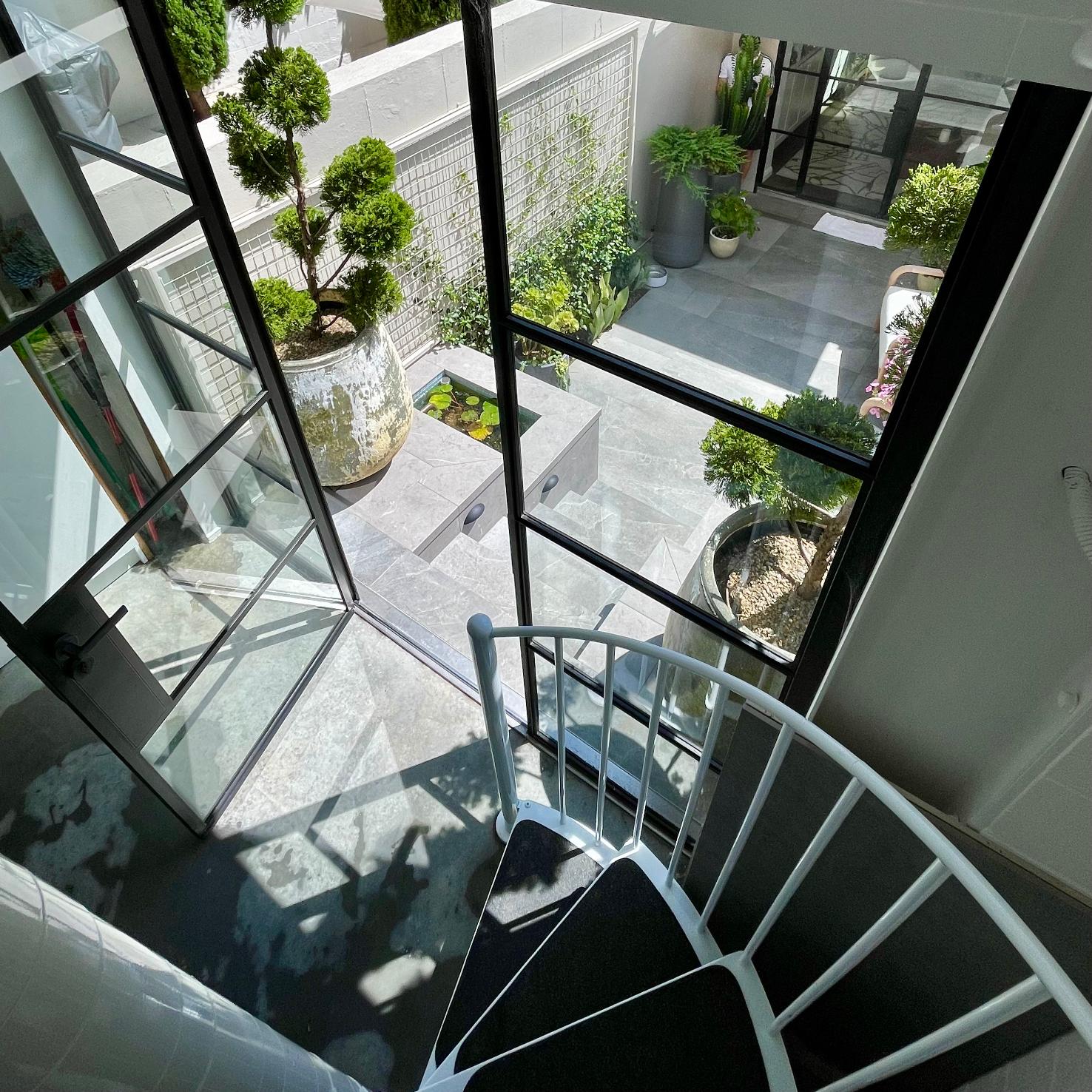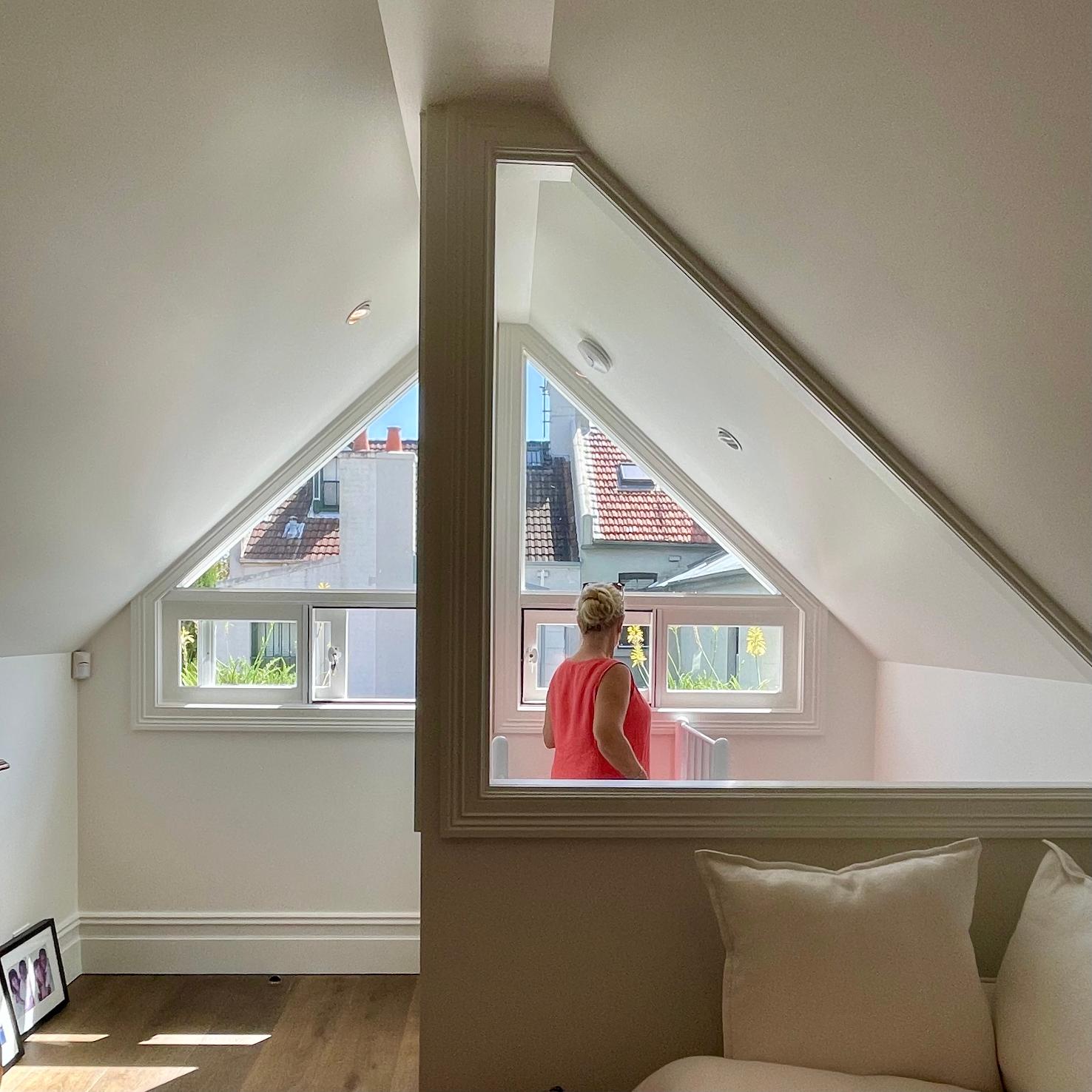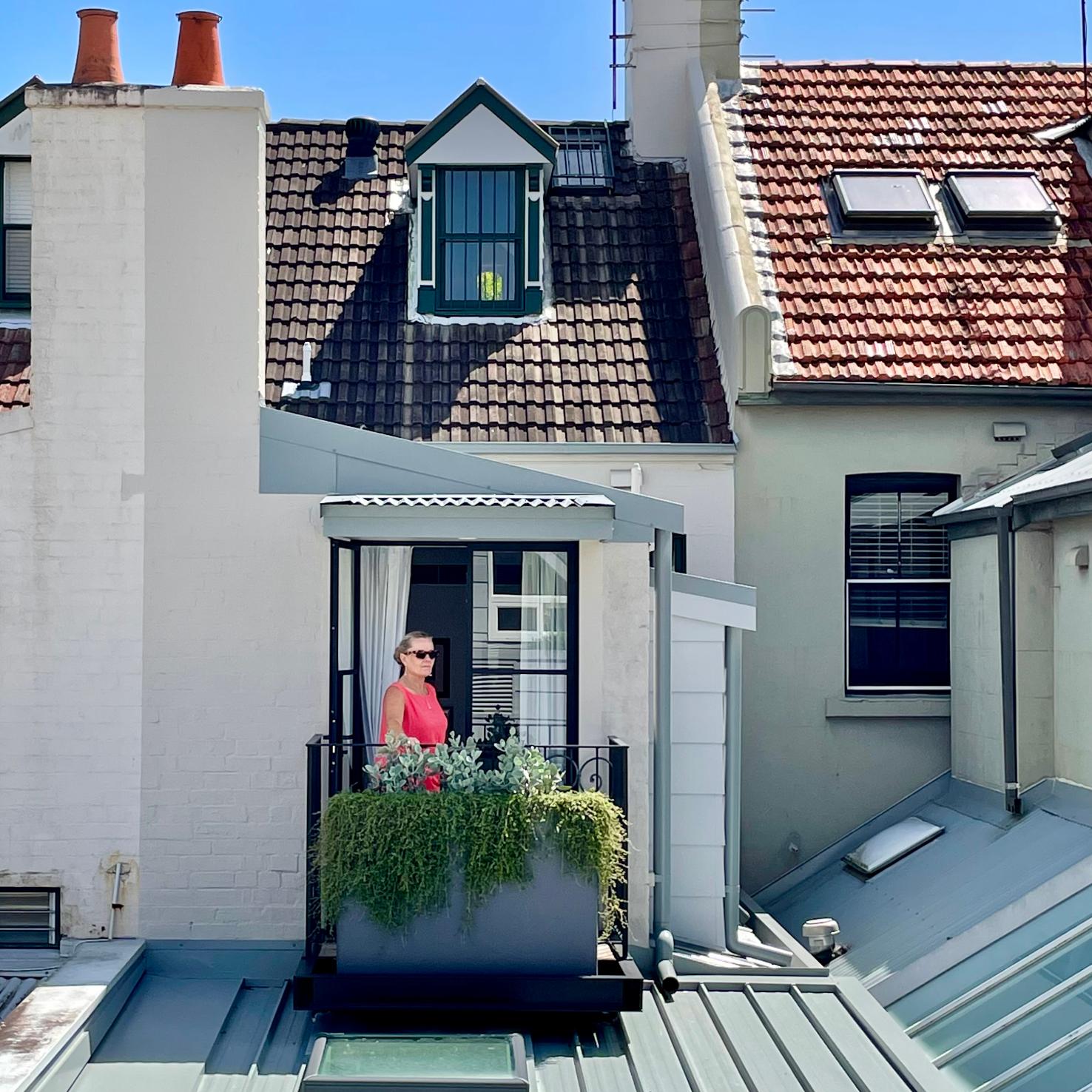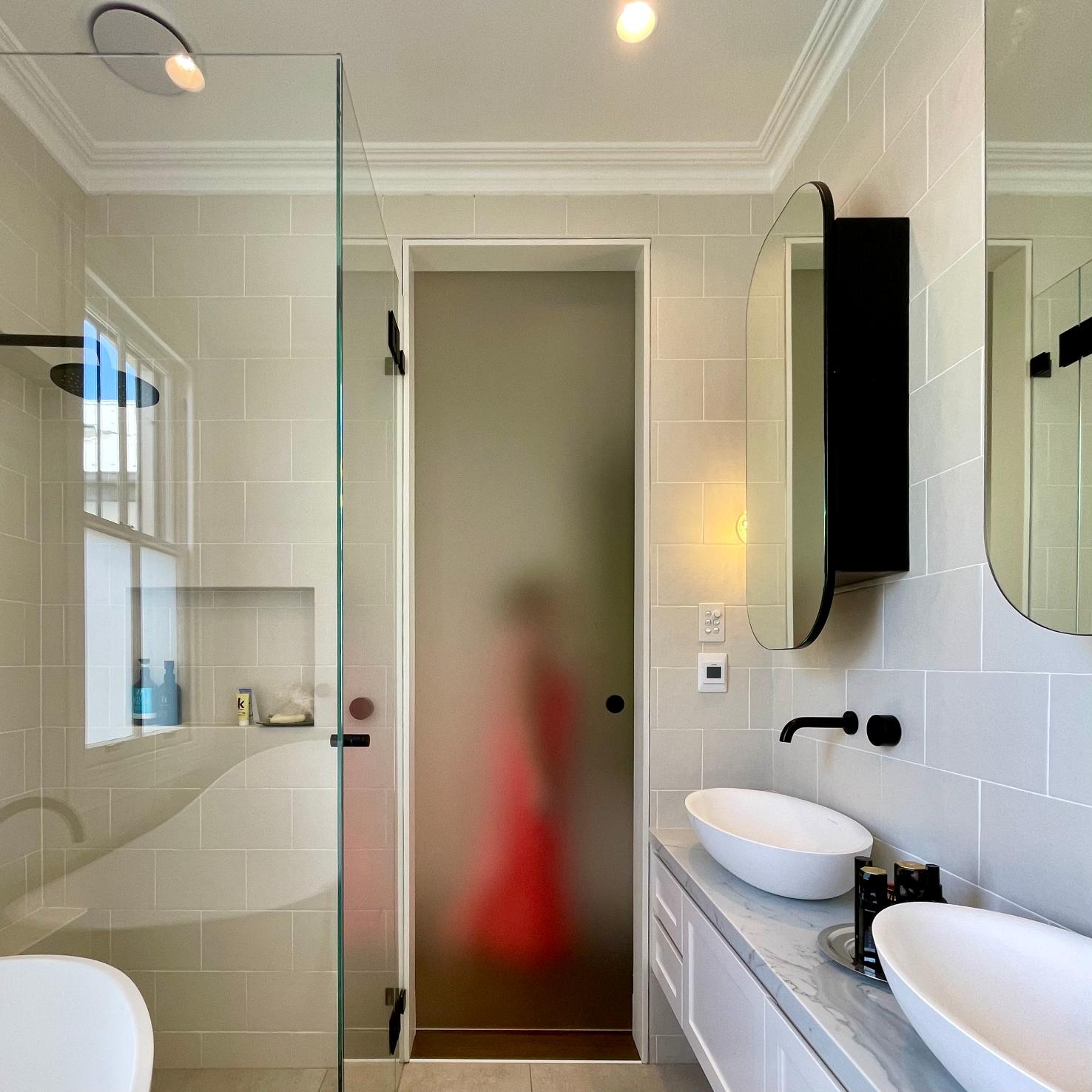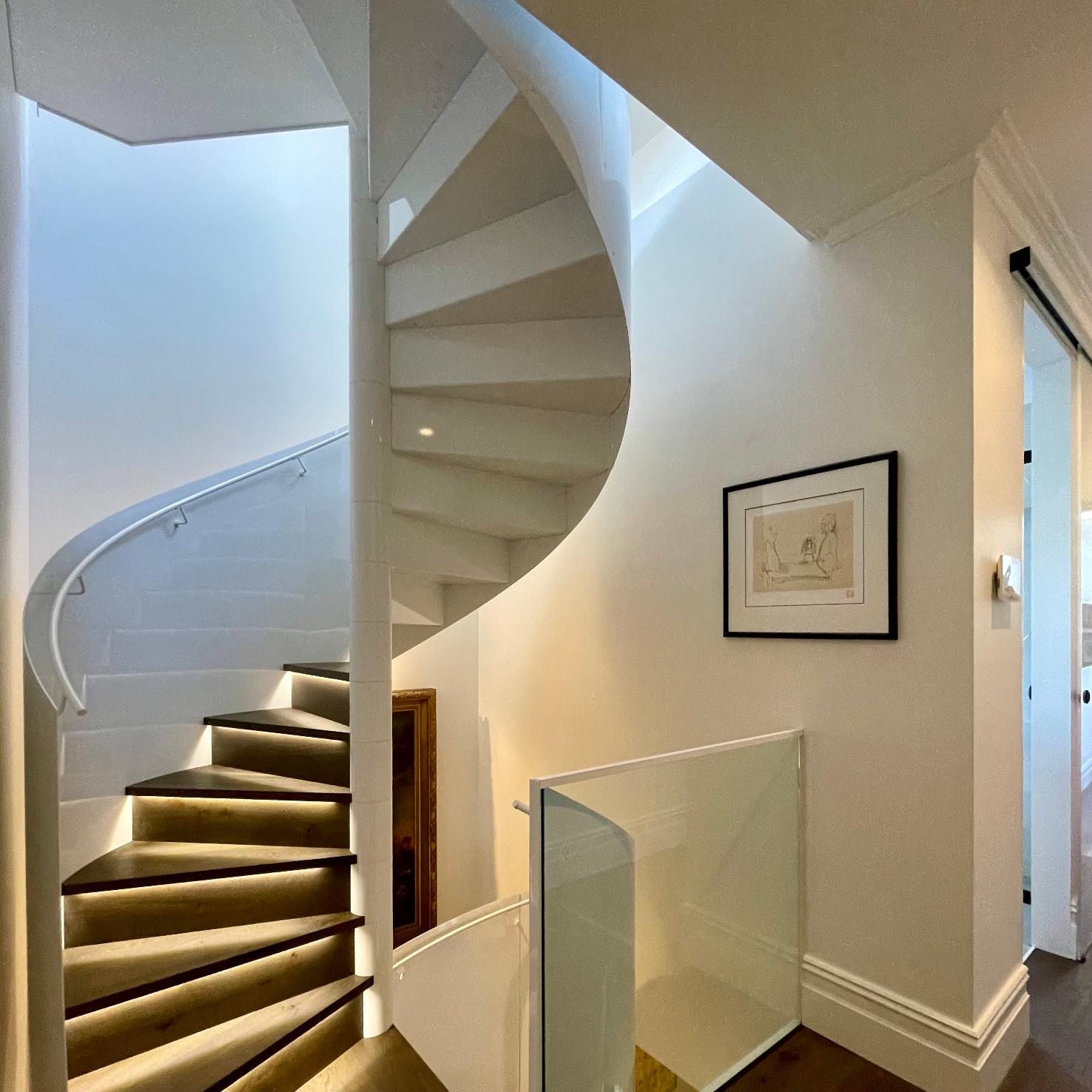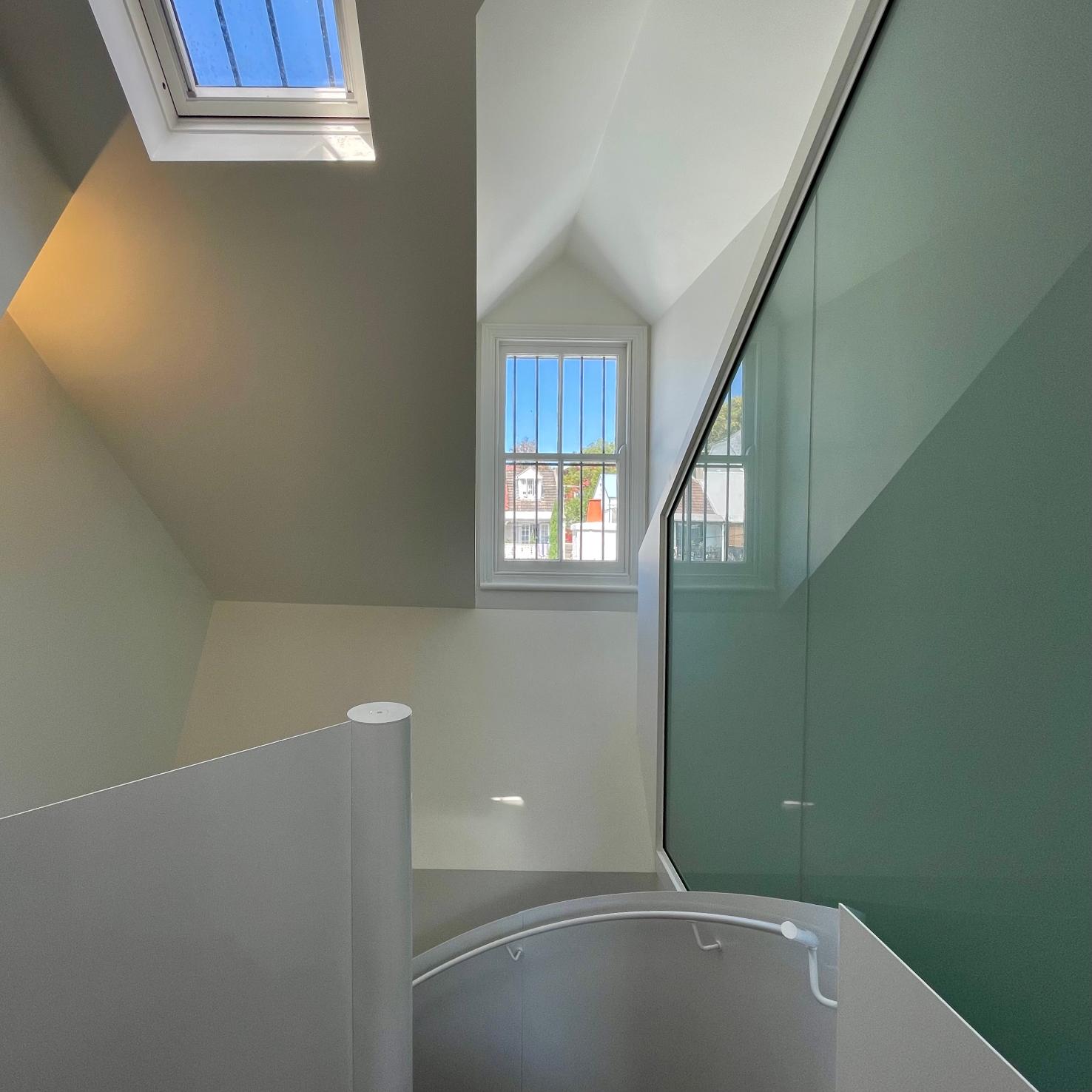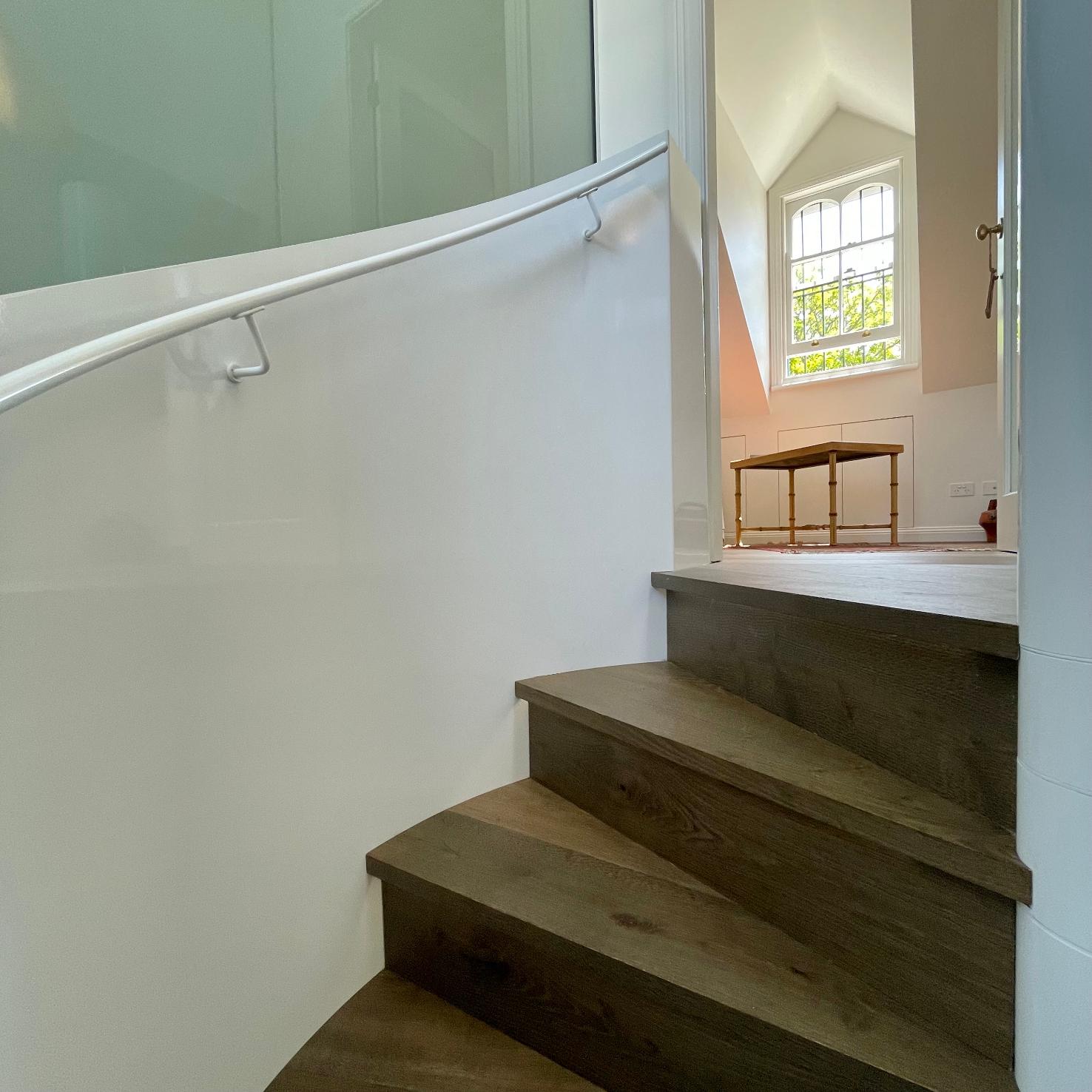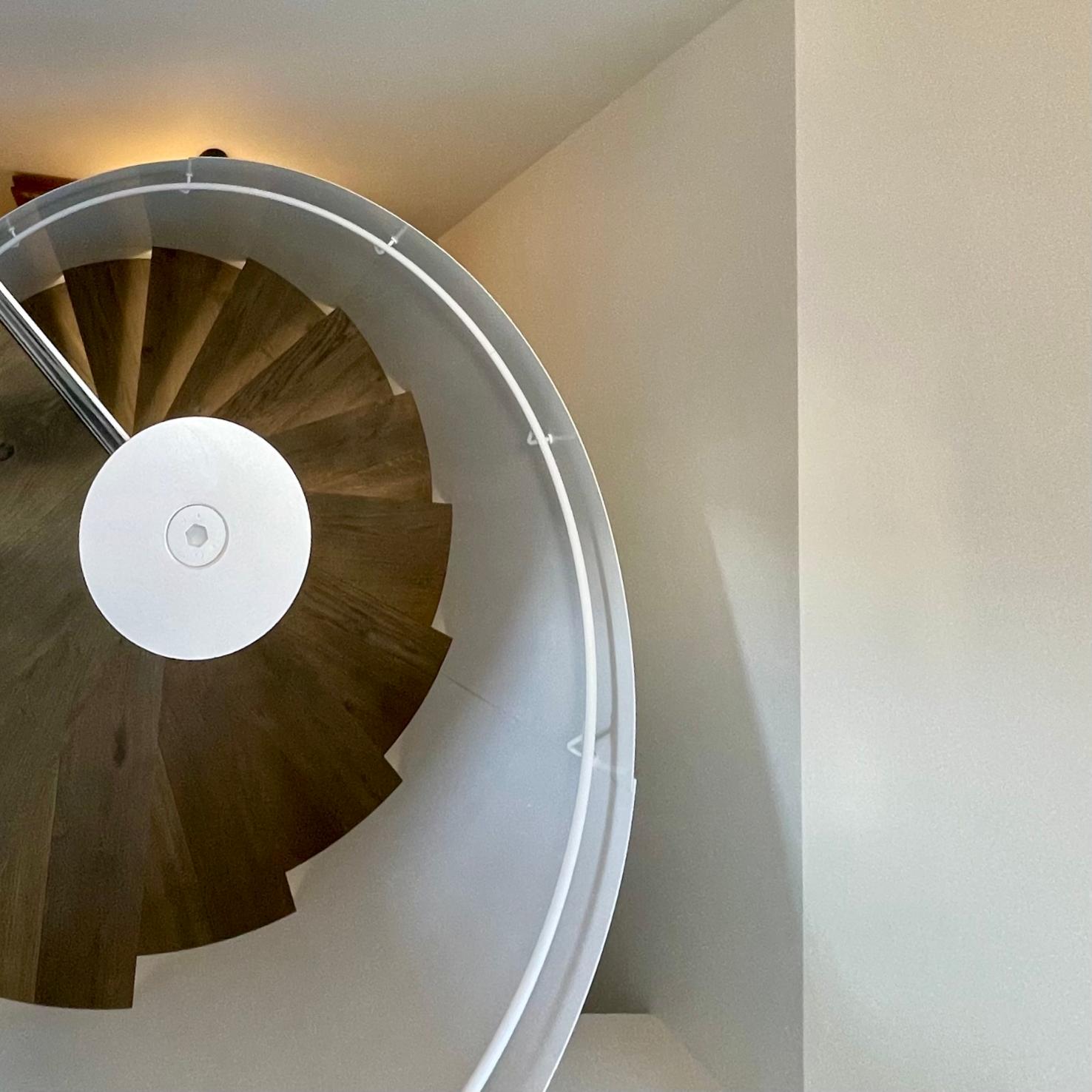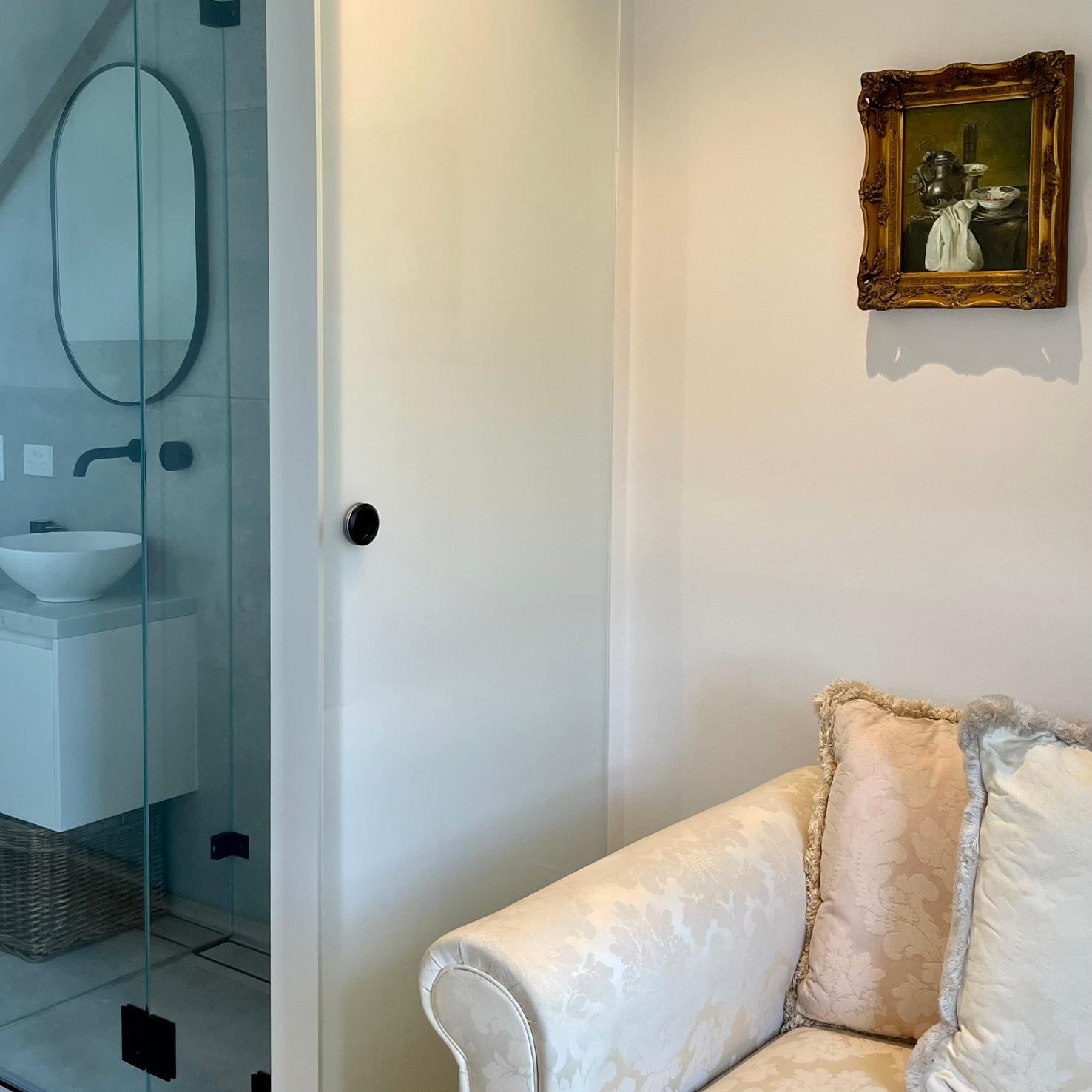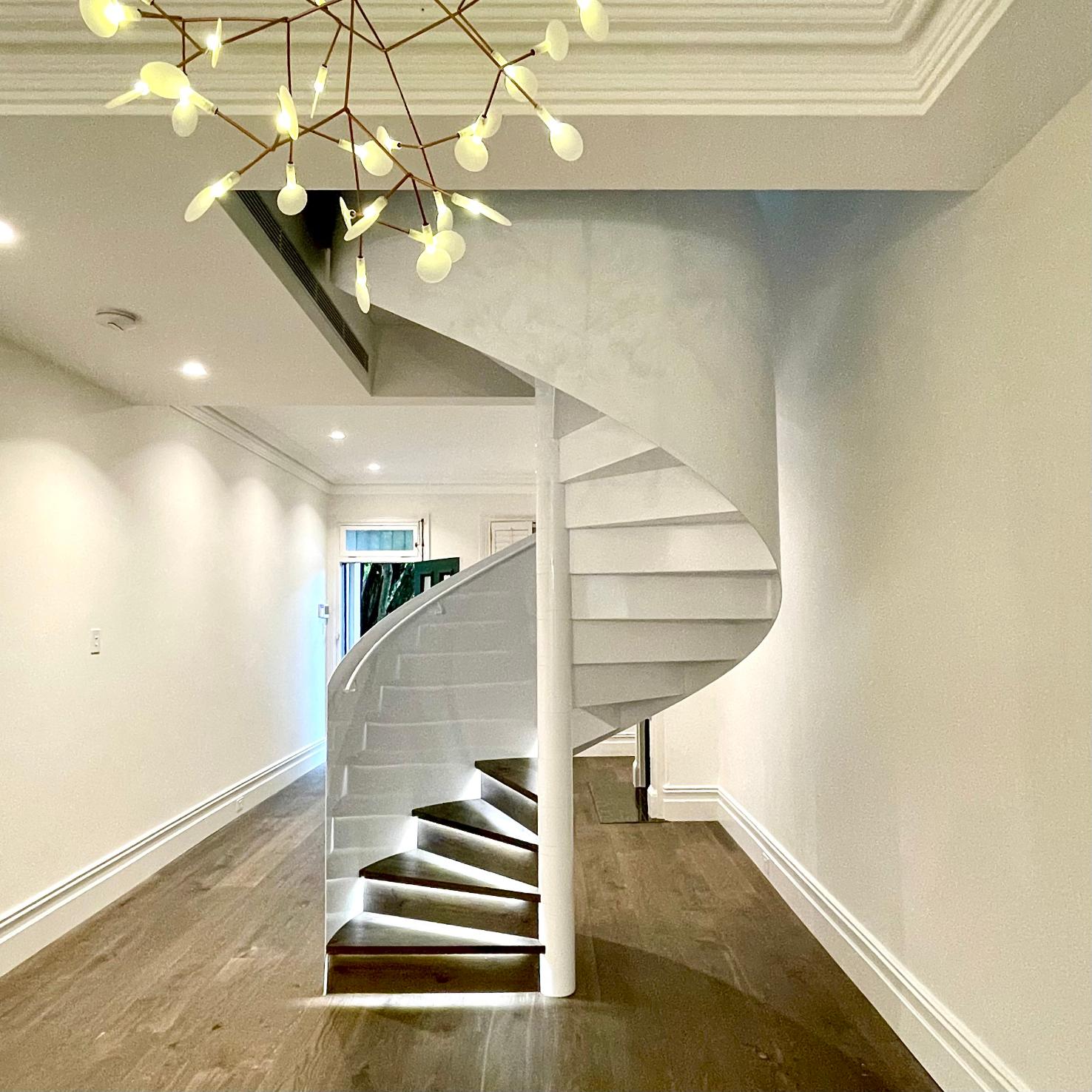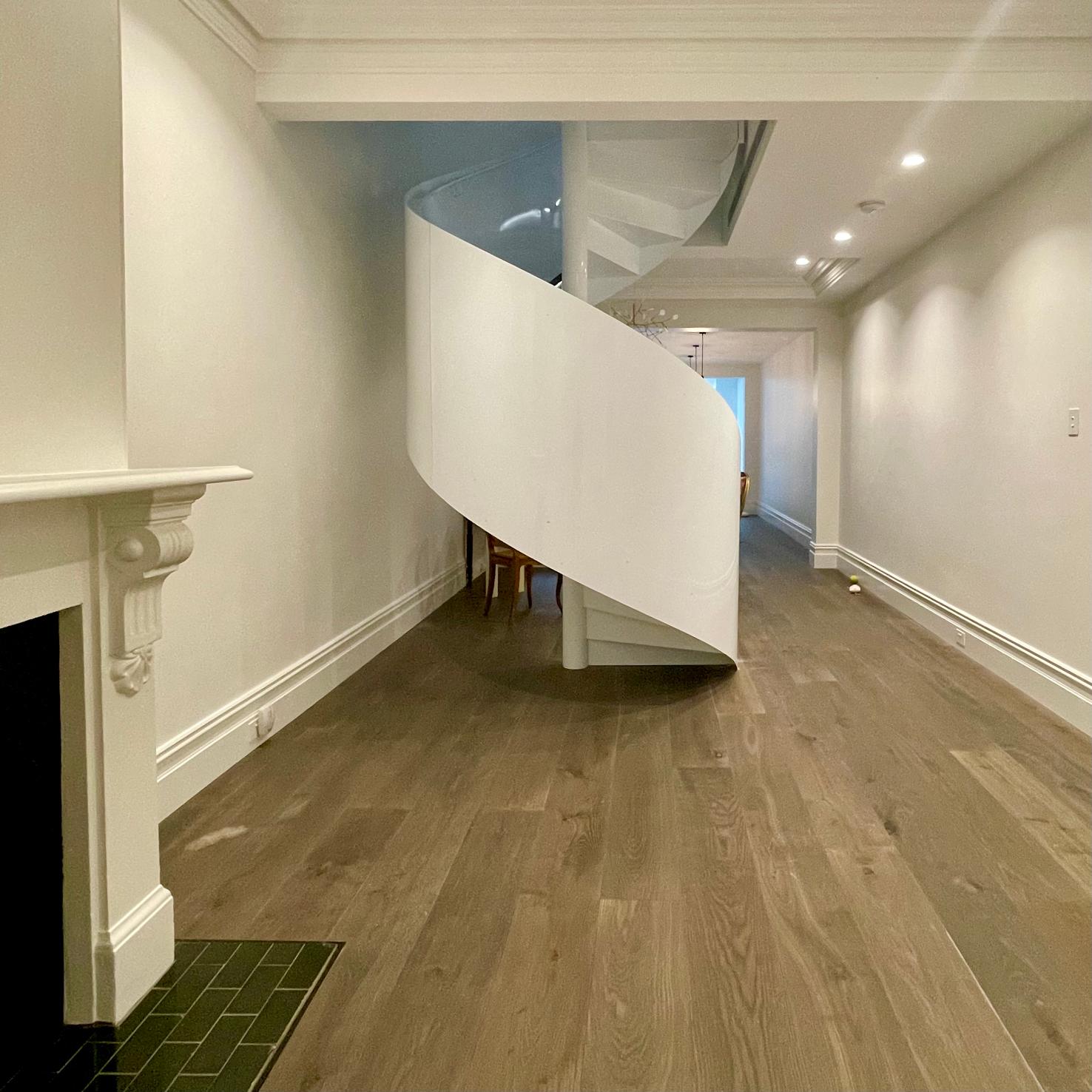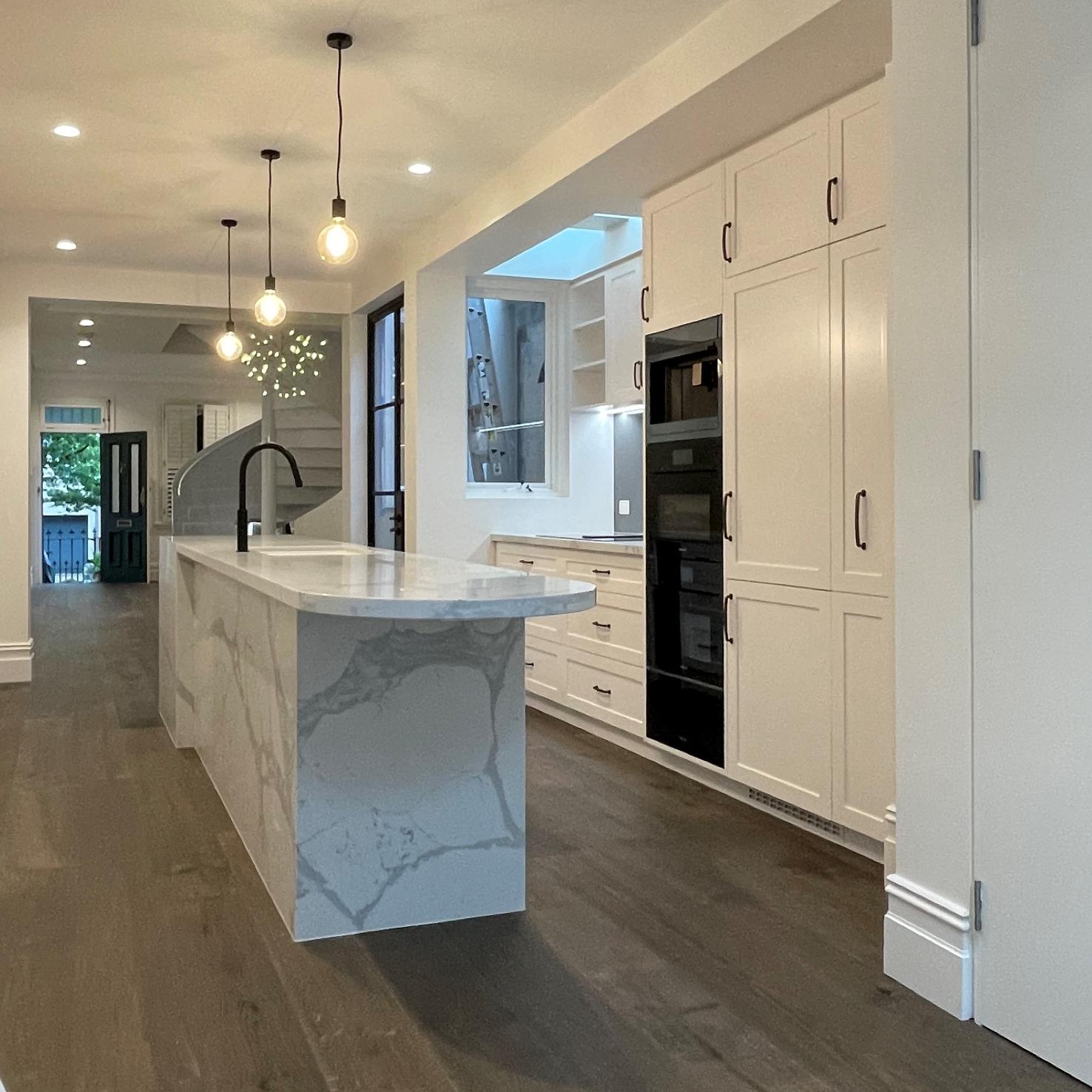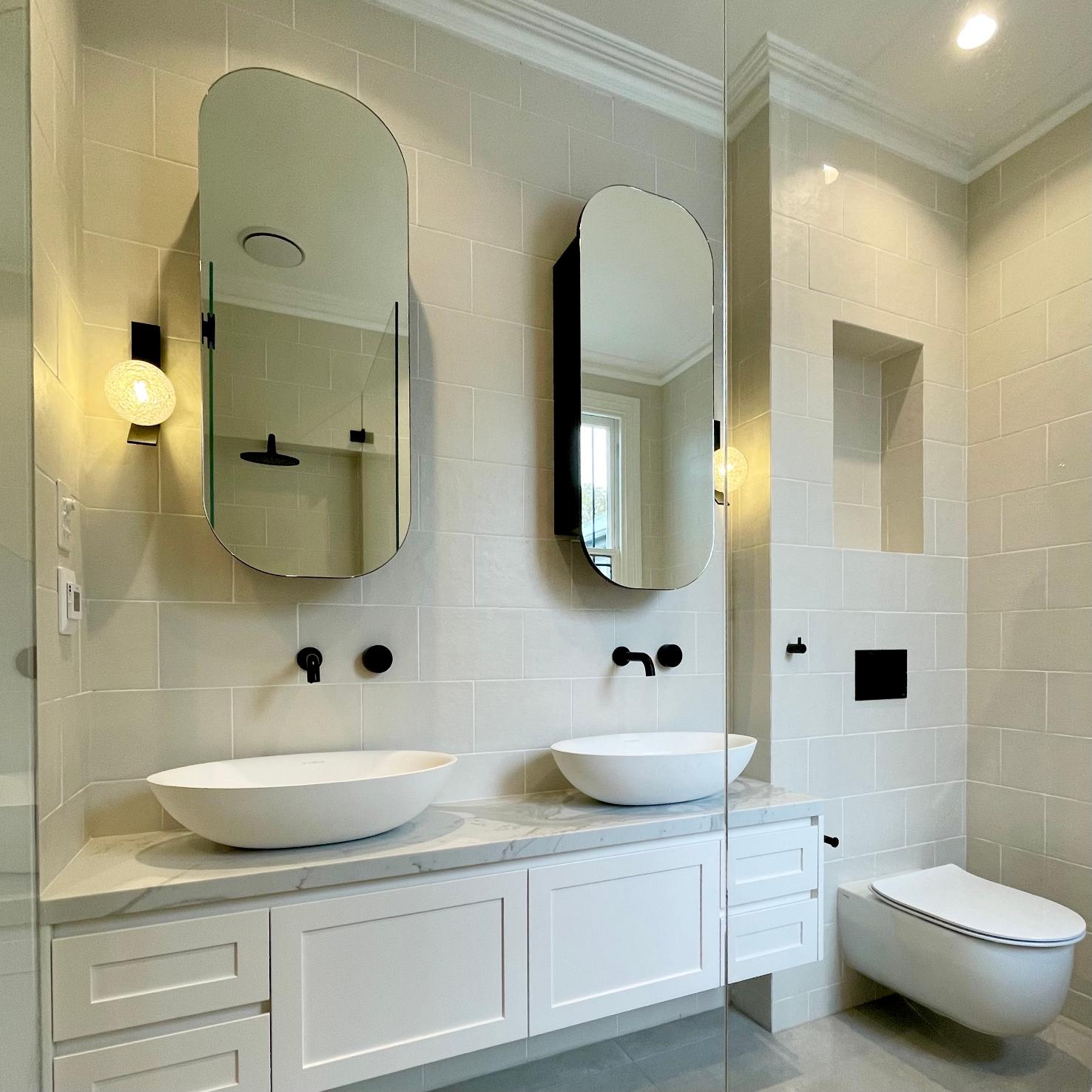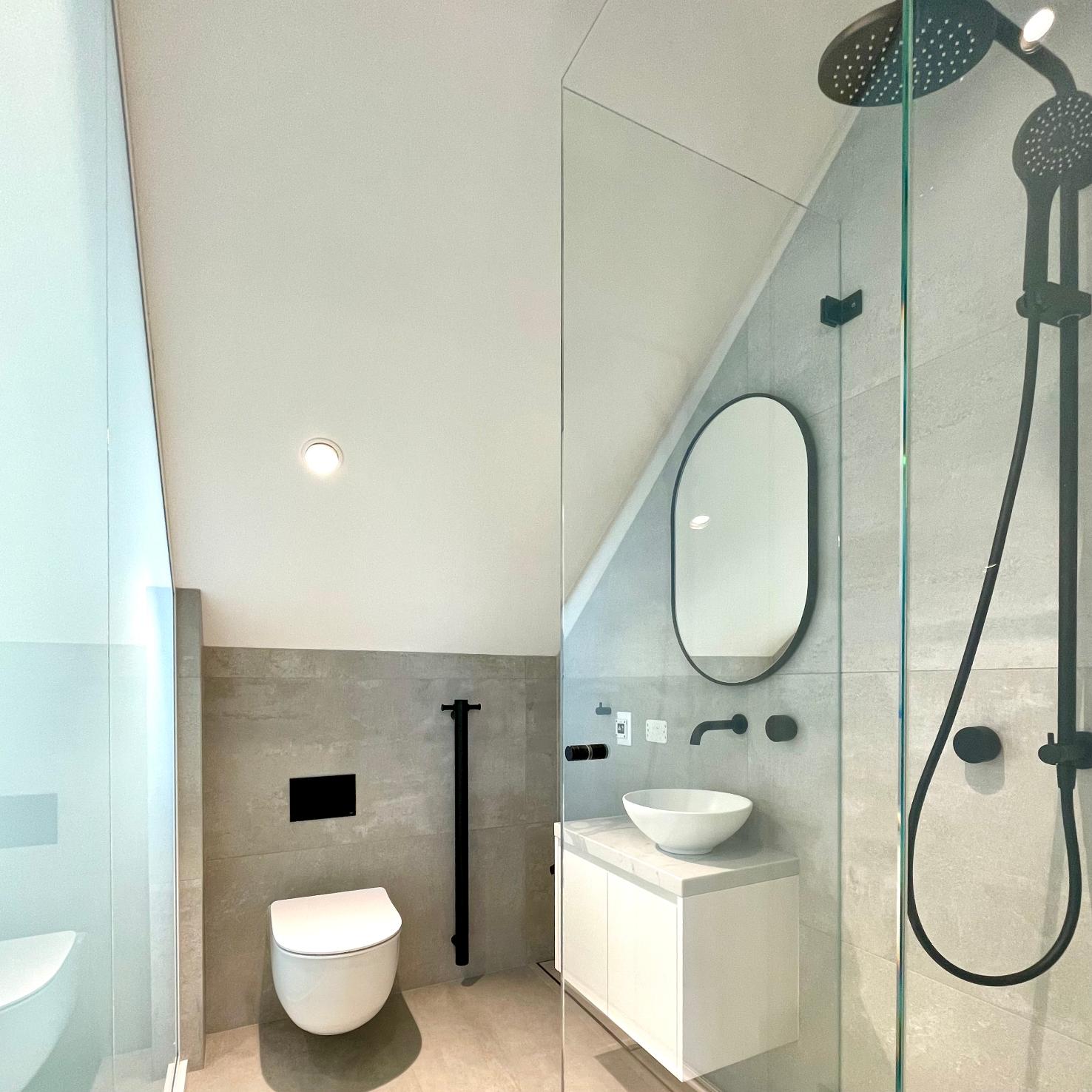 © Copyright Keith Pike Associates